Adam McDaniel is an award-winning artist, filmmaker, and writer. He is also a complete nerd, though he has yet to win an award for it. ​
He attended New York's Vassar College, winning honors at various festivals for his student film work and receiving the college's academic film & cinematography prize upon graduation. He also wrote and directed a three-hour stage play that had the misfortune of opening the same night as an on-campus Billy Joel concert. ​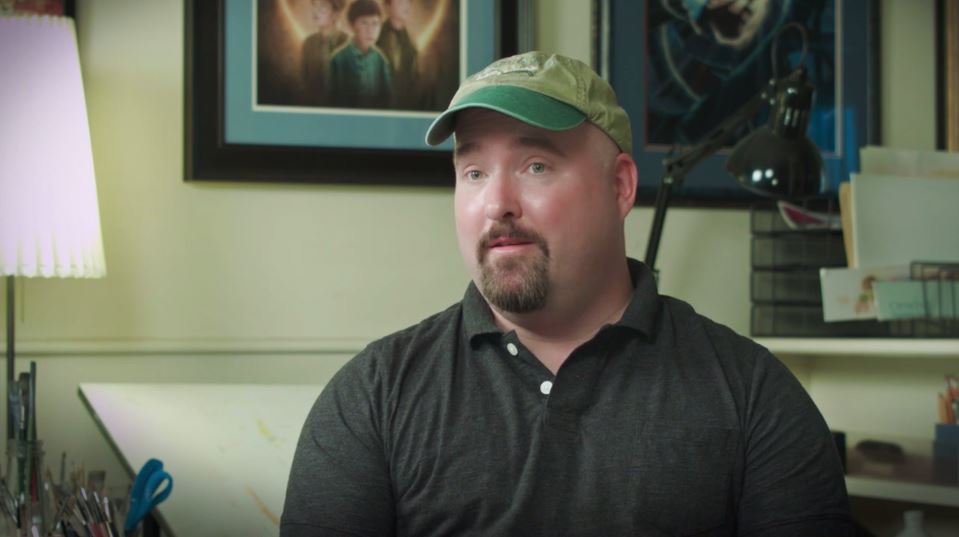 Growing up in Connecticut and New Jersey, he was largely a self-taught artist, drawing at an early age and winning several local and regional art competitions. While at Vassar, McDaniel studied film production, history, and theory, as well as directing, cinematography, and set design. Following graduation, McDaniel went on to serve as a technical director and set designer for several theatrical stage shows, and as a production designer and cinematographer for independent films and documentaries.
Since moving to Los Angeles to pursue a career in the entertainment industry, he has worked for such companies as Warner Bros., Disney, Ascent Media, Columbia College Hollywood, Big Ticket Television, and continues freelance work in illustration and writing on the side. ​
With lifelong interests in both art and film, McDaniel's definitive website about American illustrator Richard Amsel (Raiders of the Lost Ark) helped to rekindle awareness of the late artist's work. McDaniel is currently filming a feature length documentary on Amsel's life and career.
McDaniel's own artwork has been profiled in the feature documentaries 24x36 and Indyfans, and displayed in Los Angeles-based art galleries Capsole and Gallery Nucleus, as well as Comic-Con San Diego, ComiConn Connecticut, and featured within online editions of The LA Weekly and The Hollywood Reporter.
His illustrations have been published by Intrada Music, Tantrum Books, and the Newport Beach Film Festival, among others.
He is also a writer, with screenplays garnering coverage in the popular entertainment website Aint It Cool News, and honors from Amazon Studios and other screenwriting contests. His first novel, How To Succeed in Heaven Without Really Dying, was published in 2002, and a second book, Chasing Echoes Through the Dark, is forthcoming. ​
McDaniel shares his home in Sierra Madre, California, with two shelter rescue cats, who shower him with occasional love and constant fur. ​